5 Tips To Keep Your SMB Teams Engaged Over The Holidays
Thursday, December 11, 2014
Posted by Andy Wendt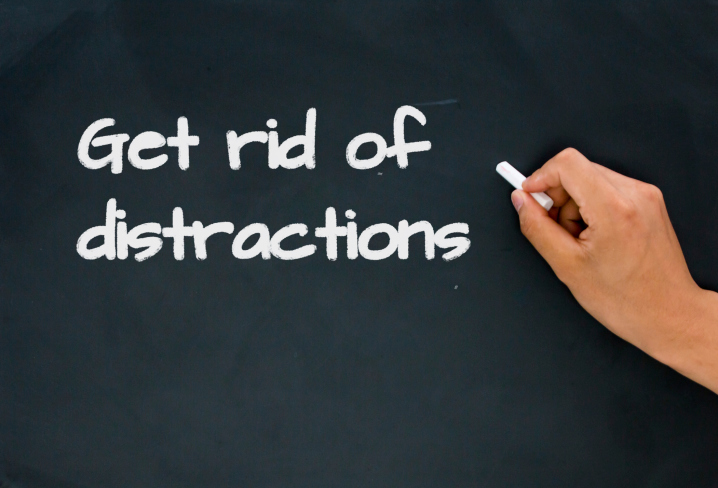 Avoid Seasonal Office Distraction
By Matt Pierce, Customer Engagement Manager, TechSmith
Conducting business during the year is fairly routine, right? Meetings, deliverables and day-to-day operations all make up the typical workplace environment. But the holidays are upon us, and at this time of year, it's easy to push aside priorities for seasonal distractions like decorating or parties. Shopping on the clock is one of the main reasons for productivity loss during the holidays, with 53 percent of management-level employees surfing the web for gifts. However, business needs don't halt because of holiday happenings so it's vital to keep employees focused and engaged. Here are five ways to do just that:
1. Continue to make assignments meaningful. It's easy to let work become something of a drag when there are other things around you that need to be accomplished; however, start by acknowledging to your staff that this is a hectic time and schedules are stretched. If the work hasn't changed, reemphasize the goals and assert how each assignment influences the bigger picture. If this resonates, it can provide an added push employees need to continue to work hard and produce results.
2. Prepare coverage and give opportunities. Vacation days are the inevitable during this time of year. Small businesses are particularly susceptible to the challenges of time off. If only a few employees know how to run a process, make sure backup is in place with a deep enough skillset. Use videos that are accessible on the fly as employees will need to quickly master something they don't do frequently. This also provides a good chance to give new opportunities to different employees.
3. Find time for 20 percent projects. Google is a huge advocate of allowing its staff to spend up to 20 percent of their time on projects of their choice. This approach has even found its way into classrooms as an engagement technique. You might say that 20 percent of employee's time is not something your organization can afford. But perhaps you can provide a dedicated day or just an hour out of each day during the holiday season that employees can use for a project that ignites their passions. This may also be beneficial to the business as a whole. You can challenge teams to consider things like learning and development presentations, designing training aids, or uncovering new market opportunities.
4. Incorporate visuals and technology where possible. In reality, this should be part of any company strategy be it the bustling weeks between Thanksgiving and New Year's or the height of summer. So drop the long lists of bullet points and make presentations that are less static and more energizing. This is especially true with training. Be it onboarding a new employee or cross-training an existing one, adding visuals can increase return and retention rates. Research suggests that when you utilize technology to combine visual messages with verbal communication you increase retention of information by 50 percent.
5. Celebrate and say thank you! So often business get stuck in the rigidity of a nine to five schedule. Allowing staff to celebrate the holidays can actually increase the amount of focused time they dedicate in the office. Have a Yankee Swap or an ugly sweater party, or let teams out an hour or two early. Employees will feel more inclined to do their best work and reach deliverables when they have something exciting to work towards.
There's no denying of the number of distractions during the holiday season, for everyone from the executive suite to the junior employee. While we're all longing for a bit of down time, business must go on, and go on successfully. Be prepared to shake up what's routine, but don't be the season's Ebenezer Scrooge – all it takes is keeping employees engaged in business to ensure operations are both efficient and enjoyable this holiday season.
Matt Pierce is customer engagement manager at TechSmith Corp. He has directly managed its training and user assistance teams, and has also run its visual communication web show, The Forge, interviewing guests from around the world discussing the use of visuals, video, and technology in education, training, marketing and more. Teach him something @piercemr.