Clear the Confusion: Communicate With Video
Thursday, June 5, 2014
Posted by Robert Beagle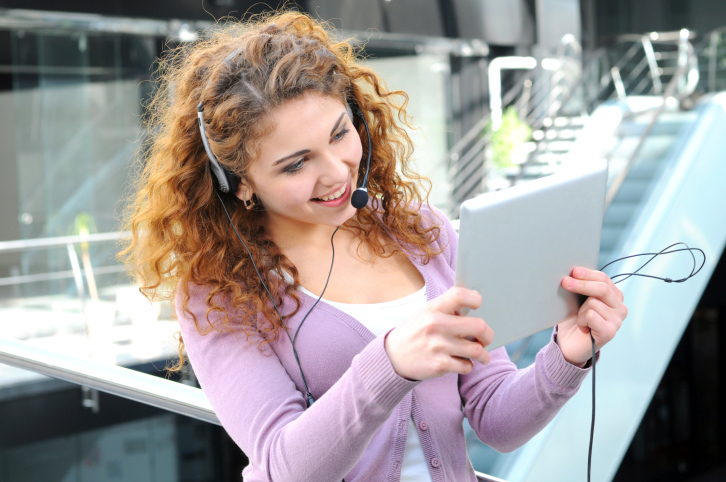 By Troy Stein, Senior Innovation Strategist for TechSmith
Management consultant Peter F. Drucker once voiced, "The purpose of business is to create and keep a customer." As a former small business CEO, I can attest to the truth and utter complexity of these words. In a small company, you are forever balancing competing priorities and if you spend too much time creating customers, you won't keep any.
The goal here is more than just finding a proper balance, but rather cloning yourself so that you can simultaneously sell and support. The key is using technology to reach current and future customers while remaining decisively human.
Imagine it's 10:00 p.m., the kids have just been put to bed and you have allocated an hour of your evening schedule to catch up on emails from the day. You uncover a few customers that are unhappy (it happens) and you need to address their issues. What's your plan of action? It's too late to call. A voicemail might come across as "ducking the issue." An email explanation might be good-enough, but it won't strengthen the relationship. What you want is the empathy and impact of a personal visit without the time.
Thankfully there are applications that can record you, your voice, your video (optional) and even what's on your computer. You can record your reply with a quick video. A two-minute message takes two minutes to record. Screencasting software such as Snagit or Camtasia allow you to visually communicate with a quick, personal touch. So tomorrow, your customer receives you and your message in video format, while you are working elsewhere.
Allyson Parson clones herself with the best of them. Allyson is a guest relations manager at restaurant and catering establishment, Café Milano. She undertakes a wide array of responsibilities and projects each day – from onboarding new employees to updating the daily menu – requiring her to abide by a strict schedule. With a little help from Snagit, she has found an effective way to clone herself and look like a rock star in the process.
On top of all her other duties, Allyson also provides tech support for her boss. As she sees it, she needs to be visually present, not physically. So rather than a long face-to-face support session or a lengthy email (which he won't read,) she sends him a screen capture showing exactly what he needs, freeing her up for other responsibilities.
The inclusion of screencasting tools within your small business toolkit gives your company's internal and outbound communication a human touch that customers resonate with. Time after time, I hear from customers like Allyson who say video has opened a world of possibilities for their small businesses, whether it's developing stronger relationships with clients, or eliminating confusion from unclear and all-too lengthy emails.
With our daily lives becoming more and more visual through technology, it's time to take the pressure out of your small business priorities and put the joy back into your job with visual communication.
Troy Stein is Senior Innovation Strategist for TechSmith. In addition to his day job, he enjoys playing and coaching soccer. You can follow him @troystein.