Accounting Equipment Rentals for Your SMB
Wednesday, March 23, 2022
Posted by Robert Beagle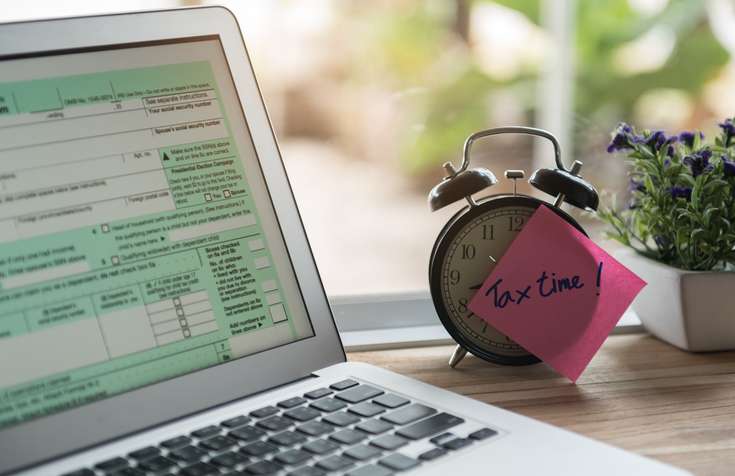 Did you know if your business rents equipment, you could be entitled to deduct your rental payments as long as you're using the rented property in your business operations? That's why rental equipment is great for accounting and tax season.
After all, during these busy accounting periods, you might feel like you don't have enough equipment in your office to efficiently complete the task at hand. When you have a schedule full of anxious clients waiting to have their taxes filed, this isn't the best time to have your accounting clerks sharing equipment like printers, copiers, and even computers and workstations. Additionally, if you're hiring more workers during busy accounting periods, the equipment you have on hand might be even more backed up with jobs waiting to be finished.
Printers, copiers, all-in-ones (printer, copier, scanner) are great for spikes in document production requirements like audits, litigation, regulatory submissions, or corporate mergers. And with these additional printing and copying equipment rentals, you might consider desktop PCs, workstations, and laptop rentals to handle these peak requirements during the busy seasons like tax time and year-end reporting.
Is my equipment tax deductible?
If your business uses rental equipment for business operations, you may be eligible to deduct the cost from your taxes if you follow the IRS (Internal Revenue Service) guidelines. The only requirement is that the rental equipment must be reasonably relatable to the business in which you operate.
For example, if you own a tech company and need to host training classes, computer or workstation rentals would qualify as a deductible business expense. Or if you own an event production company and need to rent dozens of iPads or laptops specifically for an event, this would also qualify as a deductible business expense.
That means if you use your equipment for accounting or other business-related tasks, you can deduct that, too!
Keep in mind that when to deduct these rental expenses depends on the accounting method you use. If you use the cash method to report income and expenses, then you should claim the expense in the year you pay for the equipment rental. However, if you use the accrual method, you must claim this expense in the same year you start using the equipment – which may not be the same year you pay for the rental fee.
For example, if you sign a rental agreement and prepay in December 2022, you would deduct the expense on your 2022 return if you're using the cash method. However, if you're using the accrual method, you should wait until 2023 to claim a deduction if that's the year in which you used your equipment.
Whether your business is a corporation or sole proprietorship will determine how to report your equipment rentals to the IRS. If you operate your business as a corporation, you should report your equipment rental deduction directly on the corporate tax return on Form 1120. However, if you are a sole proprietor, you should report your equipment rentals and all other business deductions on a Schedule C attachment to your tax return.
Best rental equipment for document overflow
Office equipment rentals can help bridge the gap between the capacity of your current machine and the demands of your business, allowing your team to print jobs quickly and easily without all the wait.
Copiers
From black and white high-speed models to full-color machines with the ability to duplex, staple, collate, scan, and fax, our floor model copier rentals can print up to 90 pages per minute on a variety of paper sizes. HP copiers have an extra-large input capacity and versatile paper-handling options to handle big print jobs fast. The Sharp MX series is designed for big, heavy-duty printing jobs. Ricoh copiers are known for delivering fast-paced copies with a maximum print resolution of 1200 x 1200dpi.
Printers
For smaller offices, a behemoth like a floor model or multifunctional copier may not be practical. When your tax preparers need to print small tax return jobs in-office, desktop printer rentals give your team the capacity to print more client paperwork without ever leaving their desks.
For high-volume black and white printing, our HP Laserjet rentals offer 1200 x 1200 dpi printing up to 40 pages per minute. If you plan to have a small group of tax preparers sharing a copier, Brother HL series rentals can deliver higher print volumes at a low cost per page. Finally, if you need all the bells and whistles of a floor-size multifunctional copier in a space-saving design, the Canon Imageclass series offers print, scan, copy, and fax capabilities on your desktop in both color and black and white.
Workstations
If you're employing new workers during the busy season, you may not have a sufficient amount of computers to keep them busy. This is where powerful Windows-based workstations from HP, Dell, or Lenovo come into play. There are multiple options when it comes to workstation rentals, whether you're looking for portability, multiple processors, increased RAM, or even high-end graphics. While renting a gaming PC for tax season may be overkill, a workstation or mobile workstation rental may work perfectly during hectic times in business.
Accounting Equipment Rentals
For many accounting firms, bringing in seasonal help like temporary tax preparers and administrative staff is a given, but additional equipment to handle more employees and tasks should be treated no differently. After all, printing massive amounts of paperwork for your files plus your clients' personal copies can mean an extra workload that your current equipment isn't prepared to handle.
Rentacomputer.com has been in business for over 30 years and is a great option when it comes to accounting rental equipment. Multifunctional copier rentals, desktop printer rentals, and other office equipment rentals can give you the capacity you need to meet the needs of your clients. With Rentacomputer.com, you set the terms of your rental, including how long you need to keep your copier, how many prints you'll need, and the size and brand you want, and then they deliver it to you – it's as simple as that!
Rentacomputer.com has the equipment, staff, and shipping methods in order to meet any deadline you need as efficiently as possible. Skilled technicians will ensure that all of your equipment is properly set up. They can even work with your office to make sure your new rental equipment is compatible with your existing on-site equipment. If you've already decided on an equipment rental you can fill out a quote here. If you're not sure what you want, just ask any questions you have in the quote form, and a representative from Rentacomputer.com will get back to you via your preferred method of communication for no charge.