Growth Trends for Online SMBs
Tuesday, November 13, 2012
Posted by John Beagle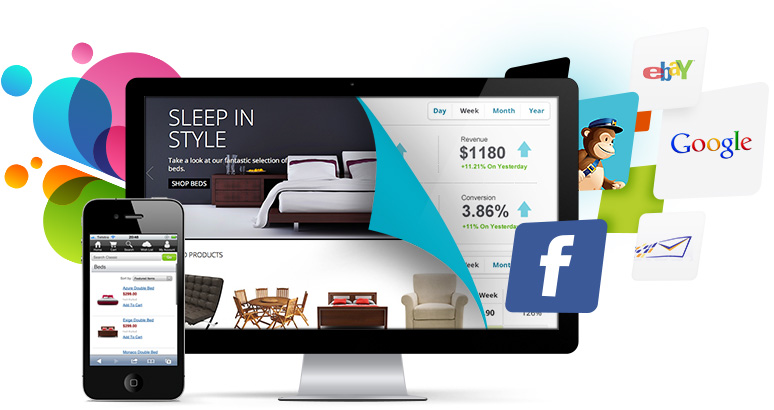 Bigcommerce Fuels $1.2 in Revenue for its 30k+ e-Tailers & Reveals Growth Trends for Online SMBs
Today, Bigcommerce, a leadinge-commerce platform for small and medium sized businesses (SMBs), released data that shows small businesses online are thriving, despite uncertain economic times. The Bigcommerce platform helps clients sell more to global shoppers, and its first three years of rapid growth gives Bigcommerce deep insight into the SMB market, revealing top markets by country, fastest-growing verticals, and an uptick in average order price.
Growth experience across the Bigcommerce retailer network speaks to larger trends the small business retail community is seeing on a global level: the top markets for e-tailers are the US, Australia, UK and Canada. Among the metrics of growth, one of the most significant is in the average order price, an indicator of consumer confidence among niche online retail shoppers. On average, order prices went up 8 percent from 2010, to $89, with the US seeing a 6 percent increase to $91.50.
Emulating the popularity of crowd-funding sites and websites that support non-profit causes, Bigcommerce saw a 176 percent increase globally in the non-profit category. Close behind was Automotive & Motocross (169 percent), Home & Garden (149 percent) and Jewelry & Accessories (148 percent). As fashion and crafting take center stage online, Bigcommerce saw revenue numbers soar for Apparel & Clothing ($98M) and Arts & Crafts ($44M). And as shoppers buy electronics online with greater confidence, websites specializing in Electronics ($57M) and Computers & Software ($46M) saw significant traction as well.
Bigcommerce gives small retailers and merchants of all types the tools necessary to manage all aspects of e-commerce — from store design and marketing, to SEO and fulfillment — to help simplify setting up shop and selling online. It's the complete package for creating and maintaining successful, secure online businesses has led to a surge in customers across industries — including apparel, electronics, and health & beauty — who have collectively seen a global increase in average order prices.
"We are determined to provide SMBs with all the tools they need to start and run a successful online business, and we're seeing the fruits of our labor pay off with increased sales across our global network," said Mitchell Harper, co-founder and co-CEO at Bigcommerce. "Just a few short years ago, merchants needed a five-figure budget to launch a professional online store, but today all you need is a few hundred dollars and you can be live in a few hours. We like to think of Bigcommerce as the only platform with all the features you need to set up a beautiful online store, plus hundreds of useful apps you can use to completely customize your store and tie it in with software you already use to manage inventory, track sales, run marketing campaigns, etc. — it really is the easiest way to sell more online."