Growing your SMB: Expanding Overseas
Tuesday, July 31, 2012
Posted by Andy Wendt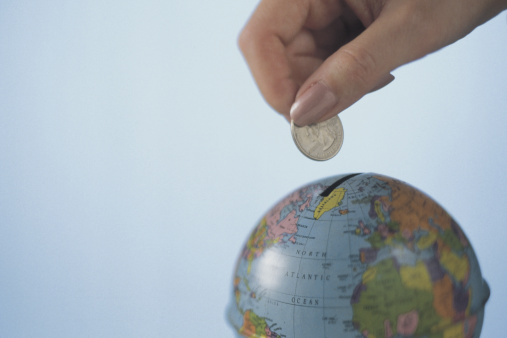 Guest Article from HSBC
One of the joys of owning a small business is watching it succeed. However, expanding overseas can be complicated at best and debilitating at worst – especially when it comes to banking, finances and taxes. A well-chosen overseas business bank account can improve your access to business development services and loans as well as saving you money on fees, exchange rates and taxes.
Choose a major international bank
If your domestic business bank account is with a national-level bank or building society, it's worth considering a switch to the big guys; it pays to keep your domestic and international accounts with the same bank. Business banking services at HSBC, Lloyds, and other major international banks are tailored specifically to your needs and have the facilities in place to make expansion easy. Benefits include:
· Excellent foreign currency exchange rates
· Reduced rates on money transfers
· Foreign currency loans
· The ability to make & receive direct deposits & standing orders from around the world
· 24-hour hotlines (so you can get in touch regardless of the time zone)
Consider private banking
Private banking does not mean personal banking – it is premium-level business banking. These accounts are higher priority for the bank, and give you access to preferential rates and offers. You will also have access to wealth management services, personalised advice, better customer service and (importantly for some) discretion. On the other hand, these accounts are often subject to higher fees or taxes, taking us to the final point...
Read the fine print
International business banking services are complex and it can be easy to miss the details. It may be worth asking a lawyer or business advisor to help you, or to budget a lot of time to talk to different banks and compare their offers.
One important consideration is credit cards; domestic business credit cards offer low interest rates with no or low security deposits – this is possible because the bank can run a credit check. Since you may have no credit rating overseas, most banks charge between 125 per cent and 200 per cent security deposits on overseas business credit cards – which means a card with a $25,000 credit limit may be subject to a deposit between $31,250 and $50,000. Click here for more information about corporate cards.