SMB Network Storage and Backup Solution
Thursday, October 13, 2011
Posted by John Beagle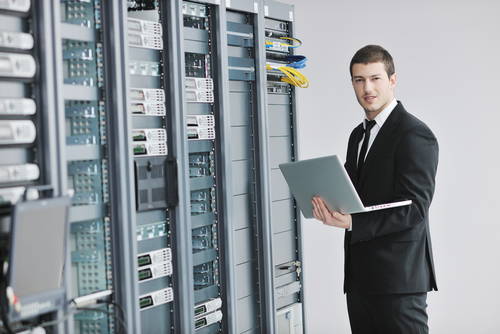 by Roxanne Truesdell
Validating its position as a leading provider of data storage solutions for small and medium businesses (SMB), Iomega today announced that its award-winning StorCenter™ Network Storage Devices are now compatible with Symantec Backup Exec 2010. In addition, the StorCenter IX series and the new StorCenter PX desktop and rackmount products have also achieved Hardware Compatibility Listing (HCL) status for compatible products.
This announcement exemplifies Iomega's commitment to providing flexible, cost effective and compatible network storage for SMBs that utilize Symantec backup and recovery.
In the coming weeks, Iomega will announce additional certification and compatibility achievements for its network storage solutions with industry-leading backup and virtualization platforms.

The news release is below:
Iomega Announces Compatibility with Symantec Backup Exec for
Iomega StorCenter Network Storage Devices
***
Compatibility with Symantec
Makes Server Backup a Breeze for SMBs Using
Award-Winning Iomega Desktop and Rackmount NAS
SAN DIEGO, October 13, 2011 – Iomega Corporation, an EMC company (NYSE:EMC) and a leading innovator in data storage solutions for small and medium businesses (SMBs), today announced compatibility for the Iomega® StorCenter™ ix and px series of network storage products with Symantec Backup Exec 2010 as well as Hardware Compatibility Listing (HCL) status for compatible products.

"With Symantec as one of the leaders in data protection, Iomega is demonstrating our commitment and leadership to small and medium businesses with compatible, reliable and cost effective network storage for Symantec backup and recovery," said Jonathan Huberman, president of the Iomega Corporation.
Amit Walia, vice president of product management for Backup Exec, Symantec, said, "It's extremely important to Symantec to have the leading SMB storage providers qualified with Backup Exec. The Iomega partnership means that our customers have more choices for industry-leading network storage targets in their backup deployments."
With HCL listing, Iomega StorCenter network storage products are identified as compatible disk targets for Backup Exec software. Iomega products can be connected to Backup Exec via CIFS or iSCSI protocols, and have been tested as Basic B2D (Backup-to-Disk) targets and validated with Symantec Granular Restore (GRT) technology.
Iomega StorCenter Network Storage Devices
Iomega network storage products include the double-drive desktop Iomega® StorCenter™ ix2-200 Cloud Edition NAS unit, which ships with up to 6TB* of networked storage capacity; the four-drive desktop Iomega® StorCenter™ ix4-200d Cloud Edition, with up to 12TB of storage capacity; and the new four- and six-drive desktop Iomega® StorCenter™ px4-300d and px6-300d models, available in diskless configurations, partially populated and up to 18TB of storage, including SSD capabilities for high I/O performance. There are also rackmount StorCenter ix and px series models that offer up to 36TB of storage capacity.
All of Iomega's StorCenter NAS devices utilize the acclaimed EMC LifeLine™ software, a fully-developed Linux operating environment that incorporates EMC's world class storage and security technologies typically available only for enterprise-level customers.
For more information on Iomega's complete line of StorCenter network storage models, please go to www.iomega.com.
Iomega StorCenter NAS devices carry a three-year warranty with registration.
About EMC
EMC Corporation is a global leader in enabling businesses and service providers to transform their operations and deliver IT as a service. Fundamental to this transformation is cloud computing. Through innovative products and services, EMC accelerates the journey to cloud computing, helping IT departments to store, manage, protect and analyze their most valuable asset — information — in a more agile, trusted and cost-efficient way. Additional information about EMC can be found at www.EMC.com.
About Iomega
Iomega Corporation, a wholly owned subsidiary of EMC Corporation headquartered in San Diego, is a worldwide leader in innovative storage solutions for small businesses, home offices, consumers and others. The Company has sold more than 425 million digital storage drives and disks since its inception in 1980. Today, Iomega's product portfolio includes industry leading network attached storage products for small and medium businesses and distributed enterprises; one of the industry's broadest selections of direct-attached portable and desktop external hard drives; and multimedia drives that makes it easy to move video, pictures and other files from the computer room to the livingroom. To learn about all of Iomega's digital storage products and network storage solutions, please go to the Web at www.iomega.com. Resellers can visit Iomega at www.iomega.com/ipartner.
NOTE: This release contains "forward-looking statements" as defined under the Federal Securities Laws. Actual results could differ materially from those projected in the forward-looking statements as a result of certain risk factors, including but not limited to: (i) adverse changes in general economic or market conditions; (ii) delays or reductions in information technology spending; (iii) our ability to protect our proprietary technology; (iv) risks associated with managing the growth of our business, including risks associated with acquisitions and investments and the challenges and costs of integration, restructuring and achieving anticipated synergies; (v) fluctuations in VMware, Inc.'s operating results and risks associated with trading of VMware stock; (vi) competitive factors, including but not limited to pricing pressures and new product introductions; (vii) the relative and varying rates of product price and component cost declines and the volume and mixture of product and services revenues; (viii) component and product quality and availability; (ix) the transition to new products, the uncertainty of customer acceptance of new product offerings and rapid technological and market change; (x) insufficient, excess or obsolete inventory; (xi) war or acts of terrorism; (xii) the ability to attract and retain highly qualified employees; (xiii) fluctuating currency exchange rates; and (xiv) other one-time events and other important factors disclosed previously and from time to time in EMC's filings with the U.S. Securities and Exchange Commission. EMC disclaims any obligation to update any such forward-looking statements after the date of this release.
* 1 TB = 1,000,000,000,000 bytes.
Copyright© 2011 Iomega Corporation. All rights reserved. Iomega and StorCenter are trademarks or registered trademarks of Iomega Corporation in the United States and/or other countries. EMC and LifeLine are trademarks or registered trademarks of EMC Corporation. Symantec and the Symantec Logo are trademarks or registered trademarks of Symantec Corporation or its affiliates in the U.S. and other countries. All other trademarks are the property of their respective holders.