Is SMBNow.com is the place for your SMB?
Wednesday, August 8, 2007
Posted by Brawlin Melgar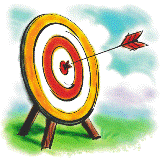 by John Beagle
If your business is targeting SMBs then SMBNow.com is the place to be.
Your ads will be viewed by SMB demographic.
Get our 2 year deal for $600, it works out to $25 per month. (For a limited time)
Free Press Release Distribution
With a 2 year commitment, advertisers are entitled to 1 free press release on your company, distributed via SMB Now.com.