Lawmakers Seek to End Predatory SMB Loans
Wednesday, December 26, 2018
Posted by Reagan Reeve
Bipartisan Bill Would Halt Abusive "Confession of Judgement" Practice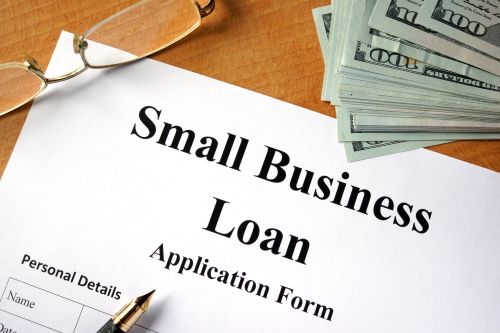 Last week, two members of the U.S. House of Representatives introduced legislation aimed at ending a predatory commercial lending practice that, according to media reports, has ballooned in recent years. Reps. Nydia M. Velázquez (D-NY) and Dr. Roger Marshall (R-KS) introduced the "Small Business Lending Fairness Act." Their legislation would put an end to the practice of SMB borrowers signing an obscure legal document known as a "confession of judgement," which essentially requires the borrower to waive their legal rights. Confessions of judgement have been linked to unfair lending terms, onerous interest rates and unjust seizure of assets.
"This legal loophole has fueled an entire cottage industry of con artists and scammers who profit by exploiting hardworking entrepreneurs and ruining the lives of cash-strapped SMB business owners," said Velázquez who is the incoming Chairwoman of the House Small Business Committee. "I call on my colleagues to join me in swiftly enacting this bipartisan measure, which will put an end to these abusive practices."
"We must put a stop to this abuse of power that hurts small businesses across the country," Rep. Marshall said. "Shady lenders are using confessions of judgment as a weapon to take advantage of entrepreneurs and small business owners, and I am proud to work with Rep. Velázquez to end this scam."
Since 1985, confessions of judgement have been prohibited under the "Truth in Lending Act" for consumer loans, but the protections do not extend to certain types of commercial loans. By billing business loans as "merchant cash advances", unscrupulous lenders began using confessions of judgement during the financial crisis to lure SMB firms into taking on unsustainable and costly debt, sometimes with interest rates of as much as 350 percent. In some cases, lenders have been allowed to freeze and drain borrowers' bank accounts, even when the SMB borrowers have met their loan obligations.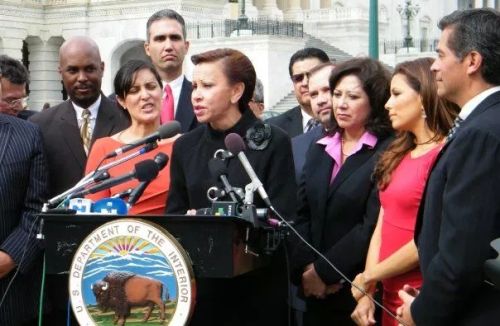 "By ending 'confessions of judgement' in commercial lending, we can stop abusive practices that are crippling honest small business owners," Velázquez added. "I found it appalling that New York State law has made our state a magnet for dishonest lenders, which is why I'm working to see this loophole closed federally."
"Access to capital remains a significant hurdle for many entrepreneurs looking to start and grow a business," Rep Marshall said. "Closing this loophole ensures that predatory lenders are unable to seize the assets of small firms without due process and extends protections to small business owners looking to obtain a loan."
Both Reps. Velázquez and Marshall sit on the House Small Business Committee and Velázquez is the third most senior Democrat on the House Financial Services Committee. Their bill mirrors legislation previously introduced in the Senate by U.S. Senators Sherrod Brown (D-OH) and Marco Rubio (R-FL).