SMB Marketing: Email vs. Social Media
Tuesday, December 7, 2010
Posted by John Beagle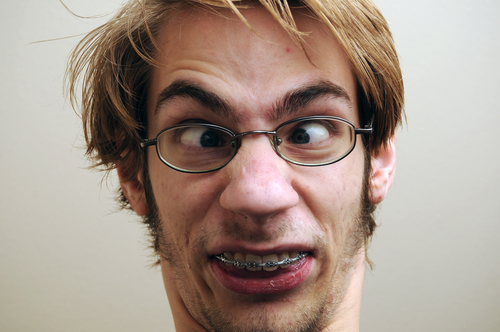 Do you have an intern running your company social media?
Email vs Social Media Marketing
LeapFrog Interactive Educates Marketing Organizations
As part of LeapFrog Interactive's continued education efforts, Christy Belden delivered a presentation on digital marketing to the Society of Marketing Professionals Services (SMPS) Kentucky Chapter in October. LeapFrog Interactive was asked to make the presentation to help SMPS members understand how they can use digital marketing to further their businesses.
What is Digital Marketing?
Digital marketing is the development, distribution and promotion of a brand utilizing the Internet, a mobile device or other technology medium. Using digital marketing, brands can reach consumers faster than using radio or television. To reach an audience of 50 million people, it would take radio 50 years, television 30 years, the Internet 40 years, the iPod 3 years, and Twitter 2 years.
"I have been in countless conversations where a person has said they have an intern run their social media sites. Or they don't have an email program because they don't think it is important," said Belden. "I welcome these conversations because I then have the chance to prove how powerful these two mediums are. This presentation to SMPS addressed these concerns and provided information the audience will be able to take with them."

Belden is the Director of the Marketing + Media department, which determines the strategy and tactics for Search, Display Advertising, Social Media, Email Marketing, Mobile and Affiliate, Content Marketing, Public Relations and Digital Media campaigns. About LeapFrog Interactive
About: LeapFrog Interactive is a digital agency with an integrated philosophy. LeapFrog helps clients engage with customers according to their own individualized relationship with the brand. Agency services include a full spectrum of strategies and executions from brand creation to campaign integration to metrics analysis. With offices in Louisville, Boston and Cincinnati, LeapFrog Interactive works with clients from coast to coast, including Sun Tan City, New York Life, McGraw‐Hill, Sutter Home, Tommy Hilfiger, Graco and Texas Roadhouse. For more information, please visit www.leapfroginteractive.com.
About: The Society for Marketing Professional Services (SMPS) is a community of marketing and business development professionals working to secure profitable business relationships for their A/E/C companies. Through networking, business intelligence, and research, SMPS members gain a competitive advantage in positioning their firms successfully in the marketplace. SMPS offers members professional development, leadership opportunities, and marketing resources to advance their careers. For more information, please visit: http://www.smps.org