SMB Tech: Magic Pen Increases Productivity
Tuesday, November 30, 2010
Posted by Brawlin Melgar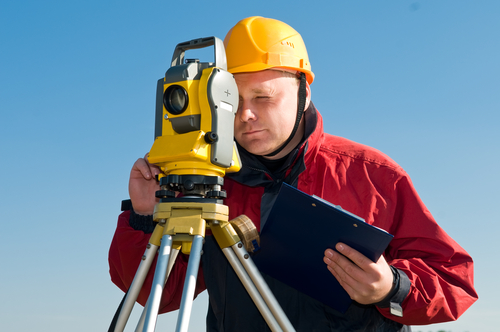 Tech Electronics Enlists Digital Pen and Paper Technology from Anoto and ExpeData® to Instantly Capture Information in the Field and Speed up Forms Processing
Dubbed "the magic pen" technicians are now able to transmit handwritten paperwork digitally to improve job costing and accelerate invoicing
WESTBOROUGH, Mass. — November 30, 2010 — Anoto Group, the worldwide leader in digital pen and paper technology, and ExpeData, an innovative software company and a global leader in digital writing, today announced that Tech Electronics is providing their technicians in the field with digital pen and paper technology to automate paperwork, speed up access to information in SharePoint and reduce billing cycle time.
Tech Electronics is an independent provider of commercial communications systems for business, industry, government, healthcare and education. The company specializes in designing, installing, and maintaining telephone systems, fire alarms, security systems and sound systems. Before deploying digital pen and paper technology, project information and time sheet data were captured by using different forms with traditional pen and paper. Now, only one form is needed to capture everything digitally and technicians can instantaneously transmit the information to headquarters.
"We are now able to get orders invoiced within two days of the work being performed," said Kay Pinner, Director of Organizational Development, Tech Electronics. "This means we are able to bill faster and not only that -- the project time reporting piece has also improved job costing. Currently, we are programming the solution for use in the payroll department and are very enthusiastic about the opportunities this technology offers for other areas of our business, such as inventory and materials control."
Anoto's digital pen and paper technology backed by the powerful ExpeData digital writing platform creates striking workflow efficiencies:
• Minimal Training Required: Workers don't need to learn anything new, as they do with laptop or tablet PC-based applications. They simply use the same information "system" they've always used: pen and paper.
• Improved Cash Flow: Digital pen and paper enables real-time capture of data, allowing for faster processing of revenue-generating activities.
• Reduction in Information Loss: A digital pen and paper system notifies field-service workers immediately if data is incomplete. This means data problems can be fixed on the spot, rather than through retroactive activities. There's also no longer the need for manual data entry in the office, preventing additional errors.
• Increased Efficiency: Data availability changes from weeks (paper-based forms) to minutes or even seconds, allowing the data to be ready for processing as soon as the user fills in the information in the field.
• Back-up Included: As with traditional pen and paper, hard copies remain available as backup documents.
"Tech Electronics is an impressive example of a company that has fully embraced the advantages of digital pen and paper technology to streamline processes," said Pietro Parravicini, CEO of Anoto, Inc. "The solution is a proven cost-effective way to capture data in real-time and has the flexibility to be used across multiple divisions of any organization."
"ExpeData is leading the way in the development of digital writing solutions that address the needs of diverse business customers," said Doug Patterson, Vice President of Business Development, ExpeData. "Digital writing provides a new dimension in enterprise workflow optimization Tech Electronics is a great example of a company that has embraced the technology to its fullest and is reaping the rewards of better efficiencies and bottom line results."
About Anoto Group
Anoto Group is the company behind and world leader in the unique technology for digital pen and paper, which enables fast and reliable conversion of handwritten text into digital format. Anoto operates through a global partner network that focuses on user-friendly forms solutions for efficient capture, transmission and storage of data within different business segments, e.g. healthcare, bank and finance, transport and logistics and education. The Anoto Group has around 110 employees, offices in Lund (head office), Boston and Tokyo. The Anoto share is listed on NASDAQ OMX Nordic small cap list under the ticker ANOT. For more information visit www.anoto.com.
About ExpeData
ExpeData is an innovative software company and a global leader in digital writing. Our award-winning EDW® products provide market-leading solutions for incorporating digital writing into existing business processes. Digital writing delivers significant benefits to organizations of all sizes. EDW solutions are used across the globe, delivering value in multiple industries including Healthcare, Financial Services, and Field Services. For more information, visit http://www.expedata.net or call 877-341-EDWP (3397).