National Small Business Person of the Year: Waymon Armstrong
Wednesday, May 26, 2010
Posted by Brawlin Melgar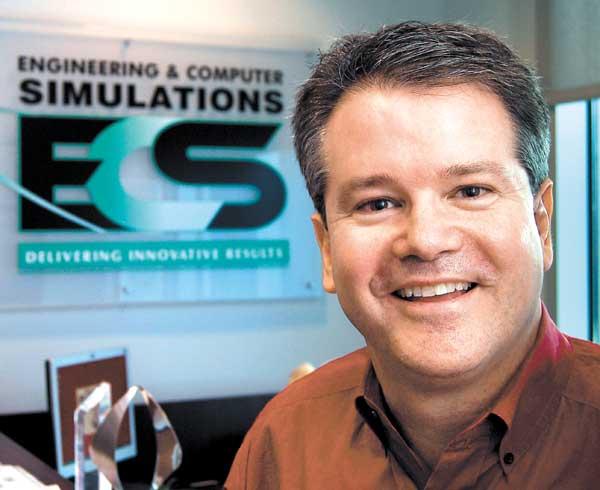 Since 1963, the President of the United States has proclaimed National Small Business Week to recognize the contributions of small businesses to the economic well-being of America. Small Business Week this year is this week, from May 23 to May 29, 2010.
As part of National Small Business Week, the U.S. Small Business Administration recognizes this special impact made by outstanding entrepreneurs and small business owners. In 2010, National Small Business Week will honor the estimated 27.2 million small businesses in America. Small businesses are major contributors to the strength of the American economy. More than half of Americans either own or work for a small business. They also create 60-80 percent of new jobs in the country. Small businesses drive innovation, create 21st century jobs and increase U.S. competitiveness.
First Place recognition was given to Waymon Armstrong
Waymon Armstrong, of ECS Engineering & Computer Simulations Inc., was named National Small Business Person of the Year by Karen Mills, Administrator of the U.S. Small Business Administration. Armstrong an entrepreneur has been contributing to Central Florida's economy and he won a small business award for helping the economy to surge forward.
ECS creates high impact solutions to improve training and education across the spectrum of corporate, academic and military training domains. Our design professionals and engineers work closely with clients to provide solutions that can be tailored to people from diverse backgrounds and that are capable of providing graphic simulated experiences that can be shared with geographically dispersed teams of people. The lines of business within ECS are:
Advanced Learning Technologies Products and Services
Virtual Worlds – Commercial and Government
Individual and Collective Staff Training
Systems Integration
LVC Gaming Interoperability
Professional Services / IT Services
Other Top Small Business Owners being Recoginzed
First runner-up wass Rebecca Ann Ufkes, president of UEC Electronics, LLC, of Hanahan, South Carolina. Second runner up is Warner Cruz, president of J.C. Restoration, Inc., of Rolling Meadows, Illinois.
Other reading: