SMB Marketing: Small Business Saturday
Friday, November 26, 2010
Posted by John Beagle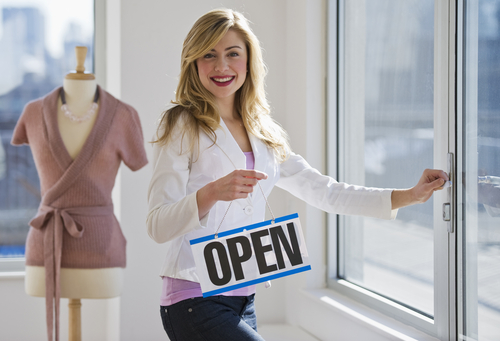 "Small Business SaturdaySM" Gathers Momentum
One Million People (and counting) Pledge Their Support for Small Business on Facebook
WHAT:
November 27thmarks the first-ever Small Business Saturday, an answer to Black Friday, which is designed for big box retailers, and Cyber Monday, which is centered on e-tailers. Small Business Saturday is a day to support the local businesses that create jobs, boost the economy and preserve neighborhoods around the country.
Since the launch of the Small Business Saturday initiative on November 8th, the movement has gathered tremendous momentum.
Consumers and business owners are flooding the Small Business Saturday Facebook page with support: One million people have pledged their support by 'liking' Small Business Saturday on Facebook (www.facebook.com/smallbusinesssaturday);
More than 100,000 card members (and counting) have already registered for the $25 statement credit. In response this show of public enthusiasm, American Express has increased the cap to 200,000.
10,000 small businesses have signed up for free Facebook advertising as part of the Small Business Saturday, and those ads are currently running.
Twitter is abuzz with consumers and small business owners rallying around Small Business Saturday: nearly 18,000 tweets have been sent using the hashtags #smallbusinesssaturday and #smallbizsaturday;
Elected Officials are taking note: Nearly three dozen elected officials have declared November 27 as Small Business Saturday, including the Governors of Connecticut, Florida, New York, Ohio, Oregon, Pennsylvania, and Utah, and the Mayors of Boston, MA, Louisville, KY, New York, NY, Phoenix, AZ, Salt Lake City, UT and Topeka, KS.
Grassroots organizations are putting wind in the sails nearly a dozen local merchant organizations have created Small Business Saturday events and/or are offering special deals.
In Portland, OR, Supportland, a local loyalty program is offering triple points on Small Business Saturday when residents shop at small businesses in the Supportland network. Points can be used to purchase goods at participating local businesses.
The Myrtle Beach Area Chamber of Commerce has merged their Shop Local campaign with Small Business Saturday to encourage holiday shoppers to keep their business within the local community. By visiting www.ShopOurMembers.comshoppers will be able to find over 50 Myrtle Beach area businesses participating in the campaign, each offering special holiday discounts and specials to customers.
Small businesses are getting creative and launching Small Business Saturday-themed promotions of their own:
Terrapin Station Winery in Maryland, which normally closes its tasting room for the season in October, is opening just for Small Business Saturday;
Always Christine photography in Michigan is offering a 27% discount to anyone who mentions Small Business Saturday when they come in on November 27;
Stella & Dot jewelry in Connecticut is giving all of its net proceeds from a line of $19 bracelets designed for little girls to Girls Inc.
WHO:
Joining American Express in declaring the Saturday after Thanksgiving as Small Business Saturday are an initial group of more than a dozen advocacy, public and private organizations.
WHERE:
In partnership with the National Trust for Historic Preservation's National Trust Main Street Center, Small Business Saturday will be celebrated with on-the-ground activates in the Main Street communities of Boston, MA, Cedar Falls, IA and Port Townsend, WA. The movement is national, however, and every American consumer is encouraged to patronize small, independently owned businesses.
CONTACT:
Matt Hantz
FOR MORE INFORMATION:
www.facebook.com/smallbusinesssaturday.
About American Express OPEN
American Express OPEN is the leading payment card issuer for small businesses in the United States and supports business owners with products and services to help them run and grow their businesses. This includes business charge and credit cards that deliver purchasing power, flexibility, rewards, savings on business services from an expanded lineup of partners and online tools and services designed to help improve profitability.