SMBs Use Smart Phones and Tablets when Traveling
Tuesday, May 17, 2011
Posted by John Beagle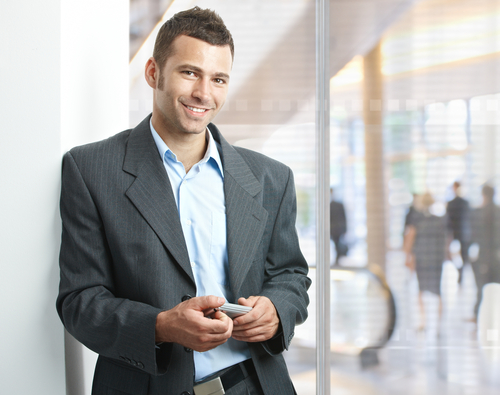 With HP noting continued softness in computer and laptop sales today, evidence is on the table that tablet and smartphones are future computing devices for SMBs. It makes sense, cost have dropped dramatically. With powerful applications, portability and ease of use, it's no wonder that the era of smarter computing and data collection has arrived as evidenced by this study.

Smartphone and Tablet Use for SMBs is Soaring according to RingCentral
Survey finds smartphone use up 65% from a year ago, while half of all business travelers rely on their tablet rather than a PC for business travel
Fifty-one percent of SMB professionals would rather take their tablet with them when traveling than a laptop or PC, according to a new survey.
RingCentral, the leader in cloud based SMB phone systems, today announced the results of their 2nd annual survey on smartphone and mobile device use for business. The survey showed nearly one in every three professionals surveyed (29 percent) owns a tablet. Tablet owners are heavy users of the device – 62% reported using the tablet multiple times a day for business. Primary use for business includes checking emails, visiting websites, and reviewing presentations..
In addition to the fast-growing use of tablets, RingCentral's survey also revealed continued growth in smartphone use for business where smartphones and landline office phones are now tied 50/50 as the primary phone used for business. Smartphone addiction is also on the rise. Almost half of SMB professionals admitted they are addicted to their smartphones, resulting in some surprising behaviors: 58% reported they would take an urgent call in the bathroom; 49% said checking their their phone was the first thing they did before getting out of bed in the morning, even before kissing their significant other or turning on the TV/radio.
Beyond smartphone addiction, below are other key findings on how SMBs are using smartphones for business:
· Overall, smartphone usage is increasing; 64 percent of professionals said they use their smartphone for business more than they did last year
· Professionals stay connected; 85 percent said they use their smartphone at least a few times a day
· Business is most likely to take place on an iPhone; 34 percent reported using an iPhone for business
o 29 percent reported using an Android device
o 15 percent reported using a BlackBerry
E-mail matters most – across mobile devices; 47 percent believe the ability to respond to e-mail anytime, anywhere is the best part of having a smartphone for business
About the Study
RingCentral is the authority on smartphone and mobile device use for business. RingCentral conducted their 2nd annual study from March 16, 2011 to March 28, 2011. More than 400 customers answered an email survey.
About RingCentral
RingCentral is the leading cloud-based business phone system which enables businesses to get all the features of a traditional PBX and more. With top industry honors, including PC Magazine Editor's Choice Award, Small Business Computing Excellence in Technology Award, and the 2010 World Economic Forum Technology Pioneer Award, RingCentral delivers on-demand phone systems that are designed for the modern mobile and distributed business world, at a fraction of the cost of traditional systems. Headquartered in San Mateo, California, RingCentral is privately held with backing from Cisco, Sequoia Capital, Khosla Ventures and DAG Ventures. For more information, please visit: www.ringcentral.com
____________________________________________________________________
Tablet rentals and iPad rentals are available from Rentacomputer.com, call toll free 800-736-8772.
Rent 10 to 1000 units for as little as a day, week or monthly. Also Tablet Leasing is available.