6 Tips for Getting Your SMB Organized—and Keeping It That Way
Thursday, August 30, 2012
Posted by John Beagle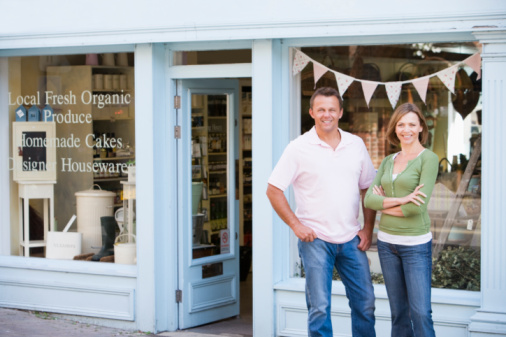 by Laurel Shane
Big corporations have whole teams of admins, HR staff, and accountants to keep the company running smoothly. All individuals know their roles and are not typically called upon to work outside their normal duties. But in an SMB, all of those jobs are often juggled by one overworked person who is challenged every day by trying to stay organized. Despite the difficulties, organization is the difference between success and failure, which is a very thin line for the average small business.
Here are 6 simple ways to get your SMB on track through more efficient organization:
1) Plan for success: Have a clear vision of what success looks like for your specific business and industry. Is your goal to grow to become a big business? Go public? Finally turn a profit? Write out a mission statement with reasonable and clear goals for success, and refer to it whenever you make business decisions.
2) Get rid of paperwork: In this day and age, there is no reason to have stacks of paper on your desk and overflowing file cabinets. Take your filing system online so you can easily file your records, search for items, and send documents to clients. It may seem like a big task, but updating your business-management processes will save you a huge amount of time and prevent mission-critical information from being misplaced.
3) Cash is king: Too many SMBs owners make the mistake of tracking revenue but ignoring expenses. While it might seem obvious, you need to make sure you're not spending more than you're taking in. If you are losing money in the short-term, be sure it is only because you know the revenue will come at a later time. Create a system for tracking income and expenses so that you always know how much capital you have to continue operations.
4) Smart marketing: In the past, marketing efforts cast a pretty wide net. But modern marketing methods can be much more precise. Figure out who your target clients are (especially the most valuable ones) and go after them. Pay attention to your analytics and if something's not working, switch it up and try a different market segment.
5) Network, network, network: Take advantage of networking opportunities, online and in person, and don't be shy about approaching other SMB owners for possible cross-promotions. If you're not excited about your business, no one else will be either, so you need to maintain a consistent enthusiasm when meeting peers.
6) Make the time: When you're facing more work than you can handle, one of the first things to go is usually the focus on organization. But getting into a cycle of disorganization can really hinder your small business. Take a few minutes every day to go through your email inbox, write out a to-do list, balance your accounts, and whatever other tasks you often let slide. This will prevent them from becoming overwhelming and potentially detrimental to your bottom line.
Being a better-organized SMB owner requires diligence and a real commitment to reaching an end goal. You also need unrestrained enthusiasm and the ability to make the most efficient use of your time for maximum results. Taking concrete steps such as writing a long-term business plan, reducing paperwork, and balancing your accounting are key organizational moves for any SMB owner who wants steady growth.
About SohoOS
SohoOS (www.sohoos.com) is a free online business-management platform that empowers micro-businesses and freelancers worldwide with the management tools they need to flourish. With a growth rate of over one thousand small businesses joining daily, SohoOS, available from any browser or Web-enabled mobile device, helps growing businesses compete by offering a powerful suite of Web-based tools for their operations. SohoOS's ultimate goal is to establish a new global micro-economy where small and micro-businesses interact and collaborate with each other to efficiently grow their business. Privately funded by Mangrove Capital Partners and Morgenthaler Ventures, SohoOS is based in San Francisco.