TIE Kinetix Predicts Rapid SaaS Adoption will Level the Marketing Playing Field for SMBs
Wednesday, December 19, 2012
Posted by Joel Thompson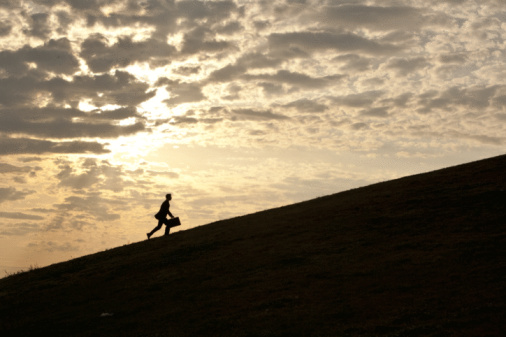 As 2013 approaches there has been speculation among companies about next year and whats in store. TIE Kinetix a software solutions company predicts that moving to cloud and technology like content syndication will make things more fair for SMB's in 2013. Below is a full list of predictions for online marketers and retailers. In 2013 CMO's Get Tech Savvy as Content Marketing Goes Mobile.
TIE Kinetix®, a software solutions company that facilitates every step of the e-commerce lifecycle, predicts that enterprise technology such as content syndication will level the playing field for SMB's in 2013. The shift to cloud and SaaS-based solutions will make it possible for SMB's to market content more effectively, affordably and compete with bigger players. TIE Kinetix's 2013 outlook forecasts that while selling through partners will continue to be a major growth strategy for organizations, without the right tools, they will still struggle to maximize the full potential of the channel.
TIE Kinetix's Predictions for 2013:
1. Uptick in SaaS/Cloud adoption will give SMB's a bigger piece of the pie – Larger, formidable enterprises will need to watch SMB's as they make the shift to cloud/SaaS and harness the power of enterprise technology that was not previously affordable. With the same tools as large enterprises, SMB's will be able to market smarter and broader, reaching new customers across the channel.
2. The end of brand fragmentation – A critical focus for marketers will be to stop the brand fragmentation that comes through the indirect channel and with multi channel and multi device touch points for customers. To provide a seamless user and brand experience, organizations will look to enterprise software that can streamline marketing content and provide a 360-degree view of the purchase lifecycle.
3. Content marketing expands footprint with mobile and social - In an effort to create a single, unified customer experience across the indirect channel, organizations will seek to better control their marketing content through global syndication. Content marketing will get its fair share of the marketing budget as organizations leverage mobile platforms to deliver location-based content to handheld devices.
4. Social media marketing refined – Marketers often embrace new tools enthusiastically at first without fully understanding customer preferences. Growing evidence suggests consumers don't enjoy direct marketing efforts via Facebook but instead prefer more conversational interactions. In 2013 marketers will take a more cautious and educated approach to make sure they are more aligned with customer expectations when it comes to interacting on social media. Social media will continue to play an important role in the marketing mix as long as the right channels are used for the right communications.
5. CMO's tackle tech decisions – Historically, IT has driven integration and e-commerce decisions and has done so from a cost efficiency perspective. In 2013, a paradigm shift will occur whereby more power to source and choose will move to CMO's as they are charged to leverage technology and SaaS based solutions to reach more people faster. CMO's will look to increase speed to market through technology that can push out timely pricing and product info across all channels and the ones who can do this effectively will own the market. IT's role will be to support these efforts and play a true part in driving revenue.
6. Online retailers seek security and protection support – Regulatory changes for security standards in online and mobile technology will plague retailers in the coming year. TIE Kinetix expects that with the increased data breaches and more poorly encrypted data out there, online retailers will struggle to find the optimal way to protect customers and their brands. By choosing SaaS-based solutions from vendors with a proven track record in security, businesses will be able to bring the focus back to selling, with confidence that compliance and advanced security certification management are in safe hands.
Quote
"In 2013 we fully expect more channel challenges and confusion as organizations struggle to understand how to market through partnerships, while minimizing brand fragmentation. Successful organizations will deploy enterprise technology to gain a single view across channels and present a unified brand and shopping experience to customers. Coordinated marketing efforts and content can increase conversion rates that go beyond the "buy button." - Brian Tervo, COO, TIE Kinetix.
About TIE Kinetix
TIE Kinetix (NYSE Euronext: TIE Holding) transforms the digital supply chain by providing Total Integrated E-commerce solutions. These solutions maximize revenue opportunities by minimizing the energy required to market, sell, deliver, and analyze online. Customers and partners of TIE Kinetix constantly benefit from innovative, field-tested, state-of-the-art technologies, which are backed by over 25 years of experience and prestigious awards. TIE Kinetix makes technology to perform, such that customers and partners can focus on their core business. For more information visit www.tiekinetix.com.