SMB Marketing: Buy One. Give Love!
Wednesday, February 23, 2011
Posted by John Beagle
Here is an example of a young entrepreneur who is using 'giving back' as a method to make a change AND grow her company's revenue!

Urbandillo Purses and Blankets
Veronica started her SMB by sketching designs, making prototypes, investigating production costs, and then set off to create a new brand of products that was named Urbandillo.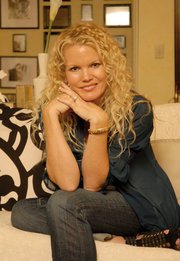 "I was born a designer… it is my life and I LOVE every aspect of it. I've been fortunate to overcome obstacles in life. Because of that, reaching back to help others has become my personal mission. This is my story, my journey to spread love all around the world - one blanket at a time. I hope that you will be a part of this story too" —Veronica James

Urbandillo is a line of shrink and go purses and blankets that are great for on-the-go. The company's creator, Veronica Smiley, started the program
'Buy One. Give Love'.
For every blanket purchased, Urbandillo donates one back to a needy child. The concept is designed to help those who need it most - but also to build brand awareness and drive sales. It's working! Already blankets are being distributed and sales are booming. www.urbandillo.com
ON THE GO DESIGNED: Urbandillo was created specifically for the needs of the on the go life. The designs alleviate the hassles of living on the go, but yet satisfy the desire for style and function.

SHRiNX™: Patent protected feature that allows you to compact down our products with the pull of a cord. Life's essentials are more convenient to take with you.