iYogi Insights Research Reveals Windows 8 will Ride the SMB Route to Success
Monday, October 29, 2012
Posted by Andy Wendt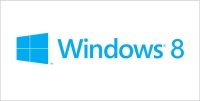 33 percent users give thumbs up to Windows 8, with 34 percent admitting that they plan to integrate tablets into their business network
New York, October 26, 2012 – A new study conducted by iYogi Insights, the research division of leading independent provider of on-demand tech support services, reveals that 33 percent American small businesses are considering upgrading to Windows 8. Based on a survey of 175 iYogi's small business customers, the research also reveals that penetration level of tablets among small business users is at an impressive 56 percent with another 34 percent planning to integrate tablets into their business network.
While the iPad is a favorite with 31 percent small business owners claiming that they use them for various tasks, Windows continues to be the PC platform of choice for most IT departments. In fact, 38 percent of the respondents who use iPads claim that they are considering upgrading to Windows 8. Also, 29 percent of overall respondents are considering only Windows 8 and Windows RT tablets. So an affordable features-rich Windows 8 tablet allowing seamless integration and connectivity to the office network may prove to be a winner for Microsoft.
"Small businesses may be the key to Microsoft's winning strategy with Windows 8, as their size allows for agility and experimentation unlike larger enterprises,"says Vishal Dhar,co-founder of iYogi. "The need is for speed, seamless integration and connectivity on the go as small businesses are often mobile, multi-location and dependent on multiple interconnected devices. Windows 8 promises to offer all that to users and much more", he added.
Other key findings:
- 10 percent respondents already use Windows 7 tablets
- 52 percent of those who said that they would choose a Windows 8 tablet cited ease of use as the reason
- 45 percent of respondents currently using Android-based tablets are considering migrating to Windows 8 tablets.
- 67 percent use Windows 7 as their primary operating system; 28 percent considering planning to upgrade to Windows
- 28 percent of respondents are also considering upgrading to MS Office 2013 along with Windows 8.
ABOUT IYOGI INSIGHTS
iYogi Insights is a research initiative launched by iYogi to help understand the issues that people face with technology and how they adapt tech solutions to enhance their lives. A subscriber base that is among the largest in the tech support industry gives iYogi a unique vantage point to observe how technology is impacting people's lives and habits. Frequent interaction with this wide database of subscribers gives a privileged peek into how people are forging a partnership with technology, sorting out the occasional issue, and on the whole, positively embracing technology to empower themselves.
To read the detailed report go to http://iyogiinsights.com/