5 SMB Tips for Sounding Terrific on the Phone
Monday, March 25, 2013
Posted by Kyle Thompson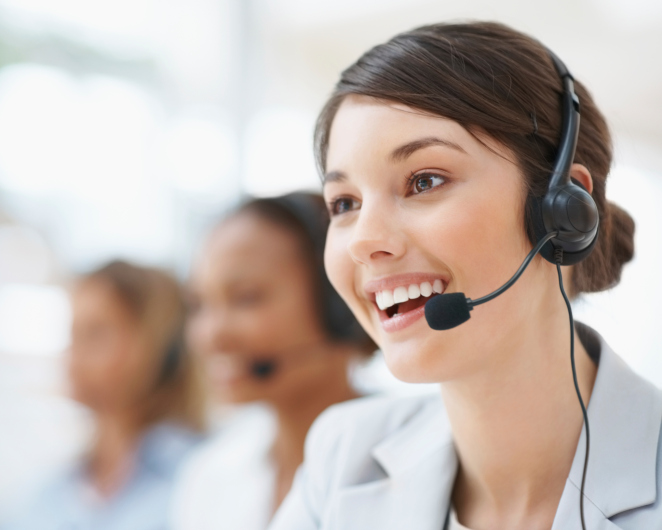 By Cara Aley
If you work for or run a small to medium business (SMB), then with a small group of coworkers, chances are decent that you spend a good amount of time on the phone talking to customers and/or colleagues. While many people prefer email as their primary form of communication, talking on the phone is still a necessary evil in making an even more personal connection with someone.
Here, we'll provide some tips for sounding great on the phone, even if it the last thing you want to be doing and you're just not feeling that great.
Think positively before making that call .Listen to some upbeat or soothing musicto get your head in the right space before making the phone call. Make a mental list of all of the good things in your life. Look at a photo of a cute puppy, or think about that next promotion and how going the extra mile, even when you're not feeling your best, can really be worthwhile. Whatever it takes to make you smile and get your head in the game.
Prepare your agenda prior to the call. Think through exactly what you want to accomplish on the call, perhaps making a bulleted list of the items you want to cover. This will help the call to be relatively painless, and to happen more efficiently. Chances are good that the person on the other end of the phone wants to be on the phone as little as you do, so they will likely appreciate your efficiency as much as you will!
Quench your thirst first. Whatever suits your fancy—a Diet Coke to pep you up, or a nice cup of tea to soothe your throat. Hydrating yourself is key to being on your game, especially if you aren't feeling so great.
Stand while talking. Sometimes when we're not feeling so great at work, just getting up and getting the blood flowing can really help. In fact, studies show that it's far better for us to stand for part of the day anyway in order to improve life expectancy—did you know that those who sit for 11 hours or more each day (ahem, SMB folks!) increase their risk of death by 40%? If that isn't enough to get you standing, we're not sure what is!
Focus on enunciation. It's hard to hear a mumbler. Make sure the person on the other end of the phone doesn't have to strain too much to hear what you are saying. Consider using helpful enunciation excercises prior to the call to get your tongue trained to tangle! Unique New York, Unique New York, Unique New York.
With any luck, you are feeling a little more inspired for that next phone call. In a digital age, talking on the phone is somehow still unavoidable, as much as we like our emails and texts. It adds a level of personalization to communication that the written word can't always accomplish. So utilize these tips on that next call, and you really will sound your best even when you're feeling your worst.
---
Cara Aley is a freelance writer who writes about everything from matters of online reputation protection for Reputation.com to business strategies for entrepreneurs. She is currently VP of Operations for the SMB Two Degrees, a one-for-one food company.