5 SMB Marketing tips for 2012
Wednesday, January 11, 2012
Posted by Brawlin Melgar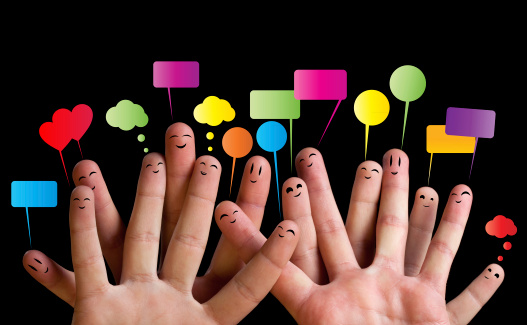 by Jason Hennessey
1. Focus on Local and Mobile:
With an ever-increasing number of people using cell phones and tablets to access the internet, SEO has had to adapt to a correspondingly growing local audience. Focusing on local keywords and mobile optimization will be one key to success in the coming year.
2. Get Social, Especially On Google +
It's always a good idea to expand your social reach – for marketing and SEO purposes. Think about it – Google wants to create a good experience for the user. Isn't it evidence that users want to hear from a company, if that company is engaging and interactive with its customers and therefore popular on social media? If, last year, you knew this but didn't act on it, maybe it's time to take the proverbial leap of faith and get to work on social media monitoring and marketing. In this case, it's important to be a social climber!
3. Create High-Quality Content… and Keep Creating!
"Content is king" is and should always be on your mind if you are an interactive marketer. As Panda continues to be run, content will continue to rein over the land of SEO, and if you aren't consistently creating fresh and unique content, you will be expelled from the kingdom. Create content that users will want to read and engage with, comment on and share with their friends and colleagues (while this is easier said than done, it's something to strive for. Spend some time getting to know your audience before beginning to write, and you might notice improvement!).
4. Improve the Relevancy Off-Page Factors: Link-Building:
Link-building is as important as ever, but with the Panda update, higher quality links are paramount. Further, these links should be relevant to your site, and spammy links should be avoided at all costs. Further, rather than simply building links for your highest priority keywords, be sure to focus on branding as well. Further, make sure to go after quality over quantity when it comes to link-building.
5. Implement the Rel=Author Markup:
The authority of content has also been important, and will very likely continue to be this year. How do you prove the authority of your content? Well, you (or whoever writes content for your blog) use the rel=author markup (if Google approves you, that is). This necessitates having a Google + profile, and linking it to an author page on your blog. With a clear headshot, someone who has the rel=author tag correctly set up will likely see his or her information show up in the SERPs when his or her blog posts come up in the results.
About Everspark Interactive:
Everspark Interactive (ESI) is a full-service digital marketing agency specializing in getting their client's websites to rank in the top position on Google, Bing, and Yahoo. Currently, Everspark Interactive has roughly 25 clients and $2 million in revenue, offering a wide range of services from website design and layout, to full, top-tier SEO. Headquartered in beautiful Atlanta, Georgia, Everspark Interactive was founded in June 2009 by Chris Watson and Jason Hennessey, standout graduates of StomperNet., the world's largest SEO training company.