The SMB Facebook Score Card
Tuesday, June 21, 2011
Posted by John Beagle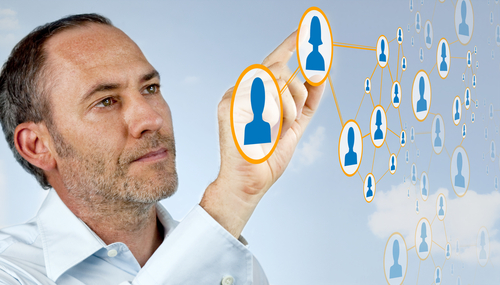 When it comes to geographic location, all Facebook 'Likes' are not created equal, especially if you're a SMB. Local customers are key to success, and that's why it's critical for SMB's to gain quick, easy and trusted insight into how local their fanbase is on Facebook.
That's why Social Marketing Platform provider Roost, today launched the Roost Local Scorecard, a free tool for instantly understanding how a business is doing locally on Facebook, via a proprietary algorithm that in part taps US Census Bureau data.
Facebook fans on a local level can often make or break a SMB, which is why Roost, a technology company committed to helping SMBs go social, today unveiled the Roost Local Scorecard which enables SMBs to measure and optimize their Facebook presence among local fans.
Available for free at http://www.roost.com/scorecard, Roost's new social marketing tool gives local businesses a higher level of visibility into one of the most important aspects of their Facebook fanbase—the extent to which they are successfully penetrating their local market with their Facebook marketing efforts.
"Local businesses live and die by the customers in their specific market, so understanding and optimizing this piece of the puzzle is paramount to social media success," said Chris Brubaker,VP of Marketing, Roost. "The era of acquiring fans blindly is a thing of the past for today's smart local businesses. After all, not all 'likes' are created equal."
Using the Roost Local Scorecard, SMBs and independent professionals can for the first time, and within minutes, quickly and easily determine how local their following is. Roost's proprietary Scorecard algorithm analyzes the geographic distribution of their Likes, correlates that to current US population data for their local market, factors several other relevant data points and provides a Score that the business can use to benchmark and improve their efforts to reach their local market.
Additionally, the Roost Social Scorecard provides specific suggestions for what actions individual local business can take (specific to their score) to improve their social marketing efforts in their local market.
This is the first in a series of free Scorecards the company intends to provide local businesses, and the announcement follows the company's recent launch of the Roost Social Marketing Platform. This social marketing tool, available for free sign up at http://www.roost.com/, helps local businesses and professionals easily plan and execute their social marketing activities in less than 20 minutes per week across Facebook and Twitter, with other networks coming soon. For more details, see Roost's 3/29/11 press release "Roost Reduces Time Sink & Stress Caused by Social Media with New Social Marketing Platform for SMB."
About Roost
Headquartered in San Francisco, California, Roost is a unique social marketing platform entirely focused on helping SMBs and independent professionals manage their social presence and engage with their customers across key social networks, such as Facebook and Twitter. Roost has more than 30,000 people across over 50 industries using its social products. Roost's executive team is comprised of SMB and social media experts from Walmart.com, Merchant Circle, Flixter and Social Gaming Network. The company is venture capital funded by Shasta Ventures and General Catalyst. To jumpstart your local business's social marketing efforts visit http://www.roost.com.