Online Marketplaces: 3 Things SMBs Need to Know
Wednesday, October 23, 2013
Posted by Andy Wendt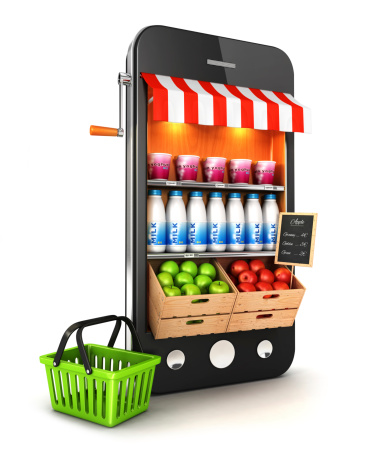 Online marketplaces have become de-facto targeted marketing centers for small businesses. After all, the small business economy in the United States has extensive purchasing power. With estimated revenues of over $7 trillion a year, small businesses have been cited as one of the driving factors in the nation's economic recovery. Online marketplaces allow small businesses to access the purchasing power of other small businesses by simply signing up and creating a profile for their company. If you aren't already a member of an online marketplace, here are three things to know.
What is an online marketplace?
An online marketplace is a web-based forum that may be open to the general public, or closed, meaning you have to be a customer or member of the parent organization to take advantage of the marketplace. Both kinds of online marketplaces help your business drive growth through access to new customers. What's more, they deliver savings through discounts on services offered at price points typically only associated with big business purchasing power.
Why are marketplaces helpful?
There is an inherent trust factor when you sign up for a marketplace. For instance, if you are a member, you can assume that the other businesses have similar interests, concerns and values. If the marketplace is regional in nature, you might find promoting and buying from businesses in your area is being supportive of your local economy.
How can you find the right kind of marketplace?
Look at organizations you do business with - such as health, human resources, government, technical companies and more that might provide such forums. Then ascertain whether or not the marketplace is right for your business:
- Is the marketplace opened or closed?
- If it is closed, is this something I am willing to join or become a customer?
- Are the other businesses on the marketplace my target audience?
- What is the size and cost of the marketplace?
- How will my business benefit from promoting my products/services in the marketplace?
- Will it deliver ROI?
There are a lot of marketplaces out there, so it's good to do some comparison shopping. Either way, they're worth a look: marketplaces will give your company a new way to tap into the purchasing power of other small businesses, while at the same time letting you access a new channel to communicate with your current customers.