SMB UK: Smart Ways to Gather Intel on Competitors
Wednesday, June 27, 2012
Posted by John Beagle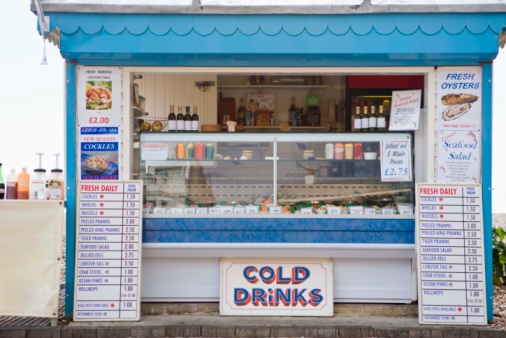 by Jonathan Swain
Big companies with their eyes on the prize often conduct costly competitive analysis to stay ahead of their rivals. The good news is that smaller companies on a shoe-string budget can do the same. There's lot of information that is beneficial in terms of business development, marketing and sales opportunities.
Companies House
All limited companies in the UK and Northern Ireland are required to register annually with Companies House. This the official source of information for companies and their trading histories, but the database is not always easy to understand, and some people even pay accountants to review it for them. You can look up Companies House information for free via Duedil, which is the largest database of free company financials in the world.
Above and Beyond Google
A simple Google search can be beneficial for gathering intel about a competitor's media coverage, social media engagement and general web presence.
Take it one step further with more forensic research:
SpyFu: This allows businesses to look at keywords along with their usage in AdWords history. When an individual finds a compelling keyword, this is tested to see how it performed when competitors used it for their online marketing campaigns.
Google Alerts:These can be used in a two important ways. Firstly, to monitor one's own company and have Google send alerts back when the company appears in search results. Secondly, to monitor the online performance of competitors and view public opinion, events, or news related to them.
Google Trends:Remain competitive and learn about the world's interest in a particular service, product or topic. One can enter in up to five topics and see how they have been searched over time. Google Trends monitors Google news stories and gives a geographical spread of where people searched on the topic.
Website Detective Work
A website is a goldmine of relevant information about every aspect of a competitor's business. This can include:
How they sell: A squeeze or sales page on a website is crunch time for a company. It will contain all of the relevant information that will convert into sales. Learn from their market research here. Look at how frequently the 'call to action' occurs throughout the website, where it is and how effective it is at giving people a reason to click on it.
Who they are:The content and design should evoke a picture in mind of who they are. Pictures, language usage, colours and the even small details like the icons, should point towards their brand identity. The next step is to assess whether or not this works and how to could be integrated into the business in some way.
What they offer and to whom:Look at their product range, pricing structure and their target market. Think about how effective or confusing their tactics are.
By implementing these basics of online research on competitors; a business can be on its way to stealing some thunder or creating some waves of their own!