Verio Launches Marketing Service to Empower SMB Growth
Wednesday, December 5, 2012
Posted by Kyle Thompson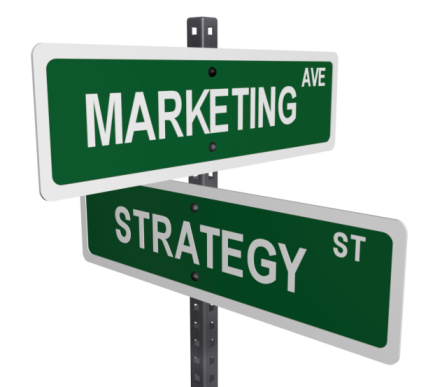 A wide variety of requirements and an even wider array of options plague small business owners when it comes to their online presence and promotional efforts. Many small business leaders have neither the time nor expertise to evaluate, select and implement the most effective website design and marketing technologies that will ultimately help them to utilize their website as a business asset. They can easily spend thousands of dollars to launch the technologies and more needed to successfully market their business online, and this all before factoring in the personal time spent as well. VerioVelocity changes that with custom website design, copywriting, SEO, directory submissions, Google placement, live chat, video conferencing and mobile web site development all included in one cost-effective package. Small businesses now have instant access to those resources that will enable them to successfully compete in today's ever-evolving, competitive online marketplace.
"With well over half of small businesses looking to grow revenue and a third wanting to reduce costs and improve efficiencies, there is a clear deficit in delivering cost-effective , high-impact technologies for the small business market ," said Rob Howard, vice president of global sales and marketing for Verio. "The introduction of VerioVelocity quickly changes the small business landscape."
Introducing VerioVelocity
A small business growth engine that integrates custom web design and professional marketing services, VerioVelocity delivers everything a small business needs to find and be found by customers on the cloud. VerioVelocity empowers small businesses to take control of their online presence with an end-to-end managed solution.
Key benefits include:
Individualized consulting to determine an SMBs website design needs and the delivery of a custom site
Personalized website development, copywriting services, hosting, logo design, mobile website development, SEO targeting and website statistics
Business class technologies designed to help close sales and provide world class customer support including email, live chat and video conferencing
Facebook page setup with company description
Google Places™, Google Maps™ and Internet Directory Submissions
Cloud Hosting for unmatched flexibility and the only offering in this class of solutions hosted on the cloud
"Starting and managing your own small business is time intensive and can be costly in today's current climate, said Howard. With VerioVelocity, SMBs can streamline business activities while at the same time, fundamentally change the way they market and promote their business to increase online revenue, he said."
According to IDC, overall web presence and online promotional tools are essential to small businesses with over 75% integrating some form of online marketing into their current business strategy. Looking to further expand in this area, almost half of those surveyed stated they plan to increase their use of online promotional tools in the next 12 months.
"SMBs understand the value of promoting their business online and are doubling down with more investment for the future," said Ray Boggs, vice president of small and medium business research for IDC. "With the availability of this new offering and access to resources such as SEO, social media, custom web design and more, small business customers have the opportunity to extend their online presence globally."
visit www.veriovelocity.com today for detailed plan options and product details or (877) 837-4688 to speak with a Verio representative. For more information, you can also visit Verio on Twitter at @Verio or via #VerioVelocity.
About Verio Inc. (www.verio.com)
Verio is the leading provider in delivering innovative online business solutions to SMBs worldwide. Verio's solutions provide Cloud, web hosting, managed services, application hosting and SaaS that enables SMBs to drive online success. Verio is a subsidiary of NTT Communications and supports its operations with their highly reliable and scalable Global Tier-1 IP Network. Through this network, Verio provides partners and customers with access to business solutions in more than 120 datacenters worldwide.